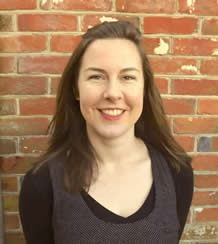 I am the Director of CMRP Postgraduate Programmes, hold a PhD in psychology and have published numerous journal articles using both qualitative and quantitative research methodologies in the field of learning disabilities and autism I have had a daily practice of mindfulness meditation since 2010, and trained to be a mindfulness teacher with the CMRP and gained the Certificate of Competence in Teaching Mindfulness-based Courses in 2015. I teach MBSR courses to the general public population.
---
Research Activities
My current research interests include qualitative research, mindful parenting, and the adaptation of mindfulness-based interventions for people with learning disabilities who have difficulties with anger management, and mindfulness interventions for care staff.
---
Publications
Clapton, N. E., Williams, J., Griffith, G. M., & Jones, R. S. (2017). 'Finding the person you really are… on the inside' Compassion focused therapy for adults with intellectual disabilities. Journal of Intellectual Disabilities, 1744629516688581.
Griffith, G. M., Jones, R., Hastings, R. P., Crane, R. S., Roberts, J., Williams, J., Bryning, L., Hoare, Z., & Edwards, R. T. (in press). Can a mindfulness-informed intervention reduce aggressive Behaviour in people with Intellectual Disabilities? Protocol for a feasibility study. Pilot and Feasibility Studies.