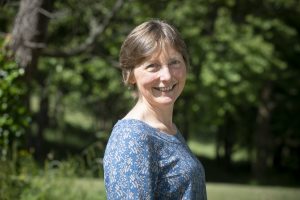 I am the former director of the Centre for Mindfulness Research and Practice at Bangor University and a trustee for The Mindfulness Network. I have written numerous peer-reviewed articles on how mindfulness-based programs can be implemented with integrity into mainstream practice settings, and how they can support inner change that contributes to collective and systemic societal shifts towards a more equitable and sustainable world. I have written Mindfulness-Based Cognitive Therapy Distinctive Features, co-authored Mindfulness-Based Cognitive Therapy with People at Risk of Suicide, co-edited Essential Resources for Mindfulness Teachers, and am a Principal Fellow with the Higher Education Academy.
---
Qualifications
PhD, Bangor University
MA, University of Wales, Bangor
PG Diploma in Counselling, University of Wales, Bangor
Diploma in Occupational Therapy, Dorset House, Oxford
Principle Fellow with the Higher Education Academy
Certified MBSR teacher with the Center for Mindfulness at the University of Massachusetts Medical School
I have completed the Bodhi College Teacher Training Programme
---
Teaching-Training Specialisms
MBCT in clinical and research settings particularly for adults with a history of depression
MBSR for general populations
Interpersonal mindfulness practice
---
Personal Practice
I started my engagement with meditation after spending time in India during my late teens in the early eighties. I then took meditation teaching during my college years from Venerable Dr Mettanando who was studying in Oxford, and subsequently went to Thailand to live with a group of laywomen within his root temple to continue my training.
I was introduced to mindfulness in the context of mainstream delivery during the mid-nineties when Mark Williams was developing MBCT. This exploration opened up and re-energised my practice in new ways. Over the years since then, I have sought teaching from Western vipassana teachers, and from teachers within the mindfulness-based teaching context including Jon Kabat-Zinn, Saki Santorelli, Ferris Urbanowski, Melissa Blacker, Gregory Kramer, Martin Aylward and Christina Feldman. I am currently training with the Bodhi College to build my skills as a retreat lead. I also love movement practice and attend a weekly yoga class, and enjoy other informal movement practices in everyday life.
---
Research Activities and Interests
My research focuses on how the evidence on mindfulness-based interventions can be implemented with integrity into practice settings. I am particularly interested in investigating the qualities of the teacher and how we can reliably assess teaching competence.
---
Publications
Please visit here to see my university profile and publications.
---
Further Information
I can be contacted via email at r.crane@bangor.ac.uk.